You can create mailboxes of the type name @ your_domain. For example, you have the domain example.com, which you have parked on our service and want to create email support@example.com for it. We made some improvements, and now it has become possible thanks to Yandex Mail service for domains.

How to adjust
To create such mailboxes, you first need to have an account on Yandex.connect
After you register / log in to your Yandex account, go to https://connect.yandex.ru/pdd/, enter the address of your domain and click the "Connect for free" button.
Next, you need to confirm ownership of the domain. Yandex offers three verification options:
Insert a meta tag in the head of your landing page;
Create html page;
Add a TXT record and WHOIS edits to the domain's DNS.
The fastest way is to set the meta tag.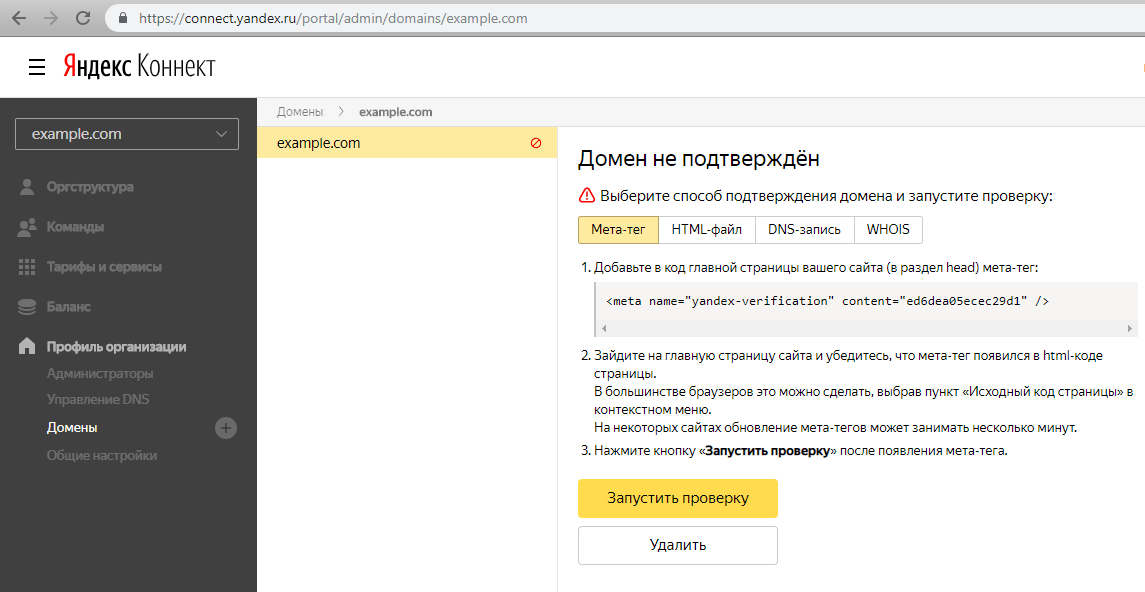 Suppose that the example.com domain is added to the example-1.leadvertex.ru project.
Enter your project, open Settings - Domains. Opposite the domain you need is a catalog attached to it.

Click on the directory name and the Template Editor opens. In the editor, open this directory and the /example.com/pages folder, select the index.html page.
Place the meta tag taken on the Yandex side in the landing code, as shown in the screenshot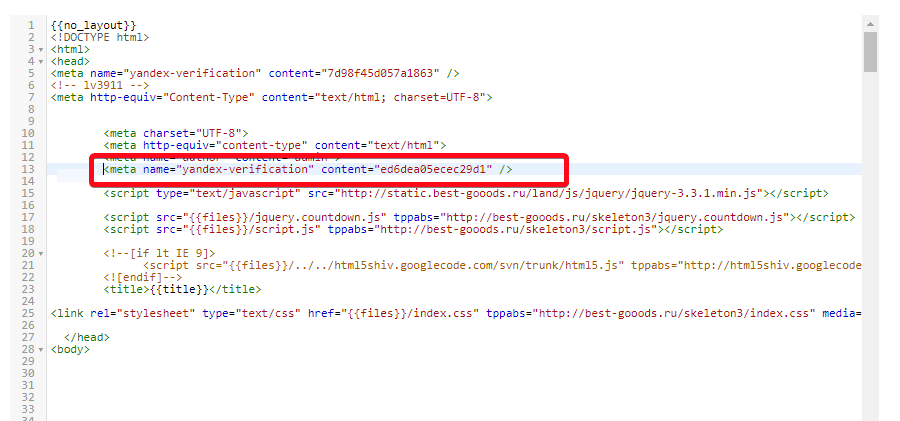 We return to Yandex Yandex and click "Run scan." You can check the settings on the "Domains" page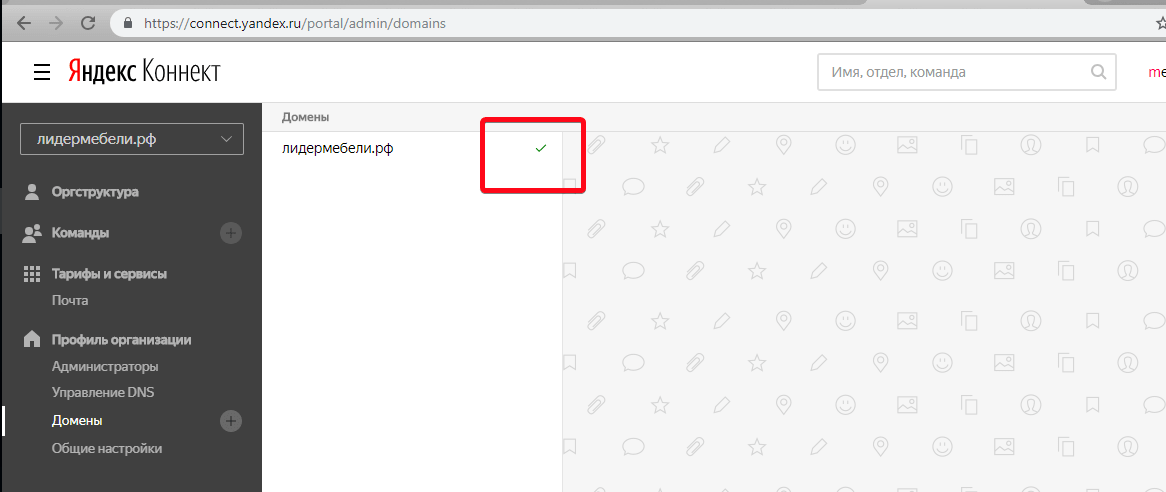 In the event that the mail gives an error of Mx-records, it is necessary to add an additional record. To do this, go to the domain settings on the side of Yandex.Connect and select the "DNS Management" section. Then "Add DNS Record".

Record type select "CNAME"
Host: mail
Entry value: domain.mail.yandex.net
Priority is optional. After filling, click "Create." You will have a new record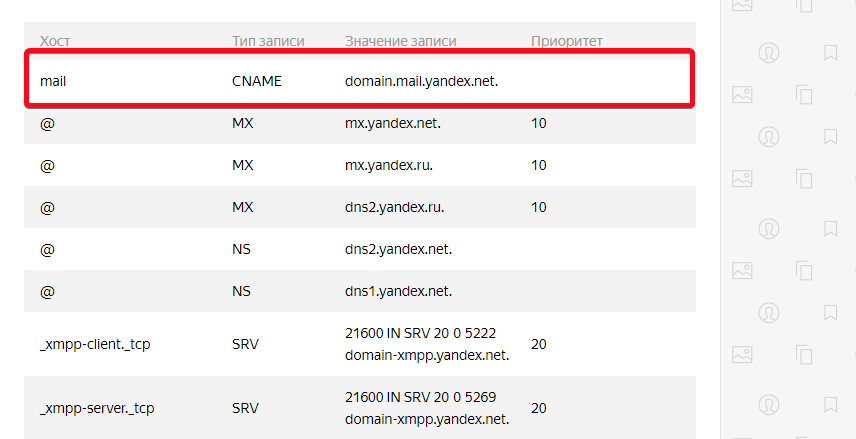 After confirming the domain, go to the "Organizational structure" tab. At the bottom, click on the plus sign and select "Add Employee." In the "Login" field, enter the name of the mail and save.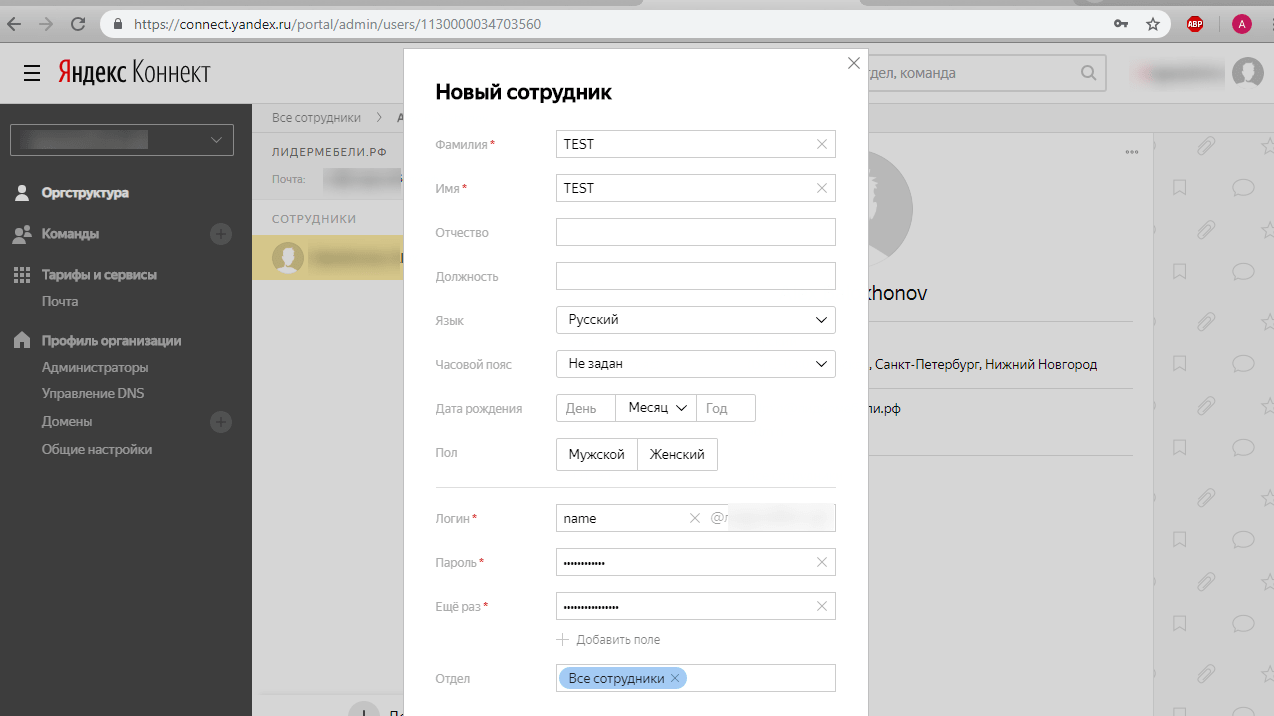 In the event that your domain is not tied to our system, you should configure the mx-records on the side of your registrar yourself.