Getting a link to a landing page and transit pages
After the landing has been transferred, you can set up your link for advertising.
To do this, click on your username in the upper right corner and select "Get Link".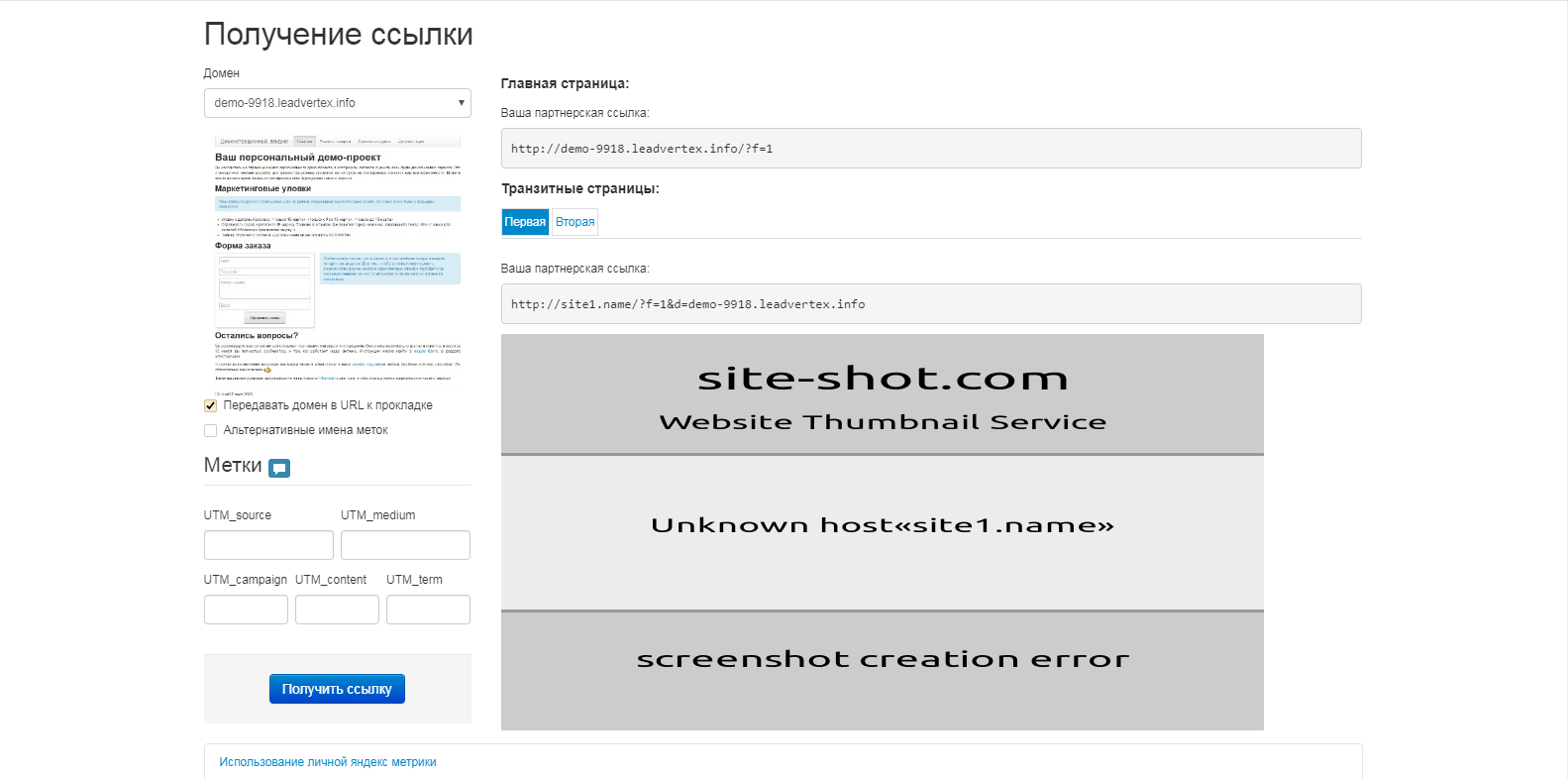 Here you can enter your Yandex metrics counter, select a domain that is accompanied by screenshots of the landing page, enter UTM tags and click the "Get Link" button. After clicking the link you need to copy from the right side of the screen. If you have configured transit pages, you can get a link to the transit page leading to the landing page.
About how to correctly arrange UTM tags, read here https://blog.leadvertex.ru/otvechaem-na-voprosy/539...
If you want the transit page to lead to the selected domain, check off the option "transfer the domain in the URL to the strip".
The functionality of obtaining the link is identical for you and the webmaster. You can give your webmasters the opportunity to embed the order form in their own transit pages.
In fact, it turns out that the webmaster can do their own landing pages. To do this, he selects the Insert Order Form on the page for receiving the link, sets up its color scheme and uses the resulting code.