Beginning of work
You can watch our intro about basics of work in our CRM system
Signing up is free. You just need to enter you personal data and receive an email.
After sign up, you'll move to "My projects" page
Project - your account (admin access), whole work will be produced here.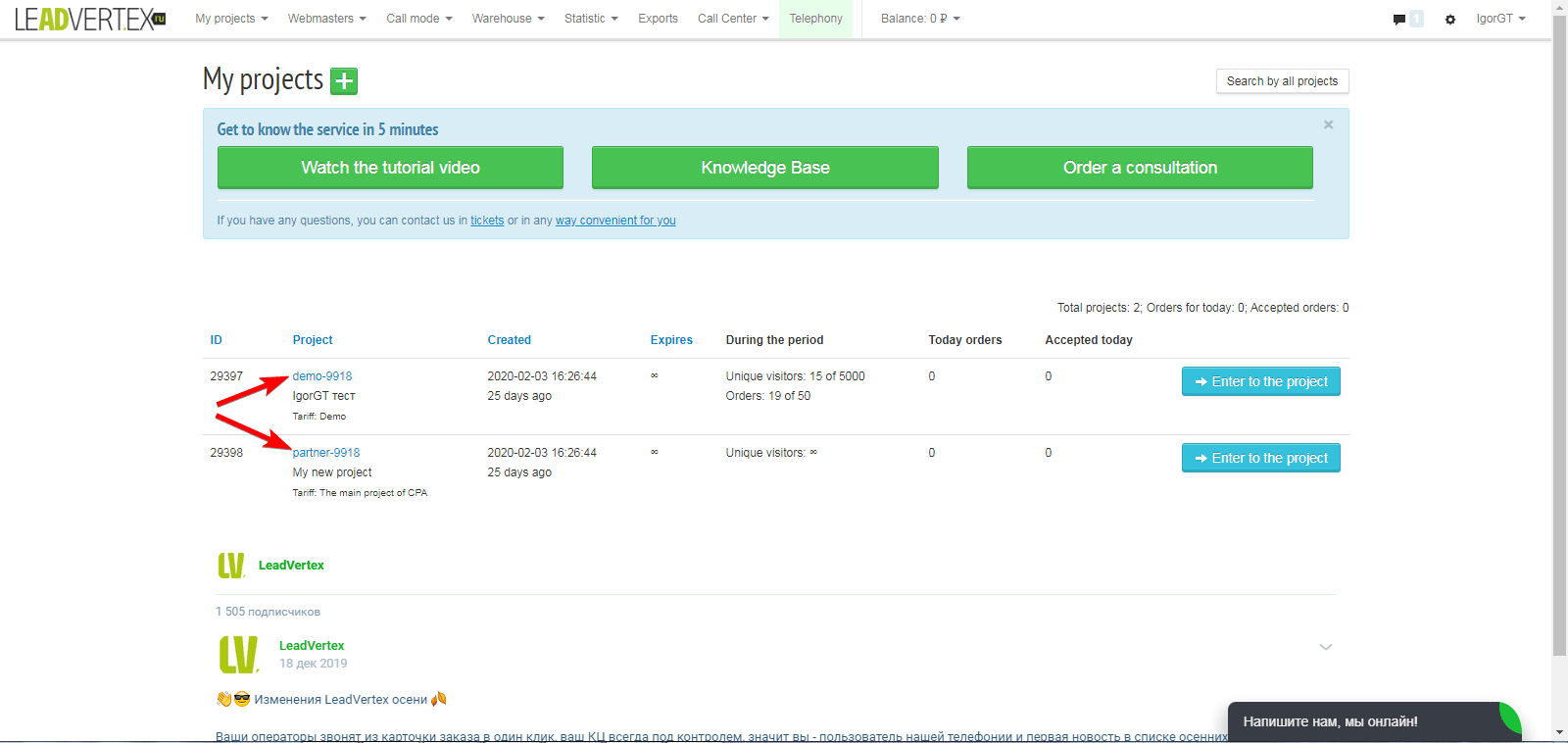 Project created within tariff. After sign up you'll get two projects:
1. Project for you affiliate program (for webmasters)
2. Demo-project, where you can test our platform's functional
Demo-project has no time limits, but has limit for real work.
For example, you can't add domain or landing.
Order cards can be created only manually, uploaded from Excel or from demo-landing in a quantity of 50
To enter to your project, click "Enter to the project" button.