Connecting SMS Providers
To demonstrate the work with sending SMS messages, we will go to the project - Settings - SMS-distribution.
First, let's turn to the Providers item.
Here you need to enter the data received on the provider's website
The cost of SMS messages is determined by the tariffs of the provider.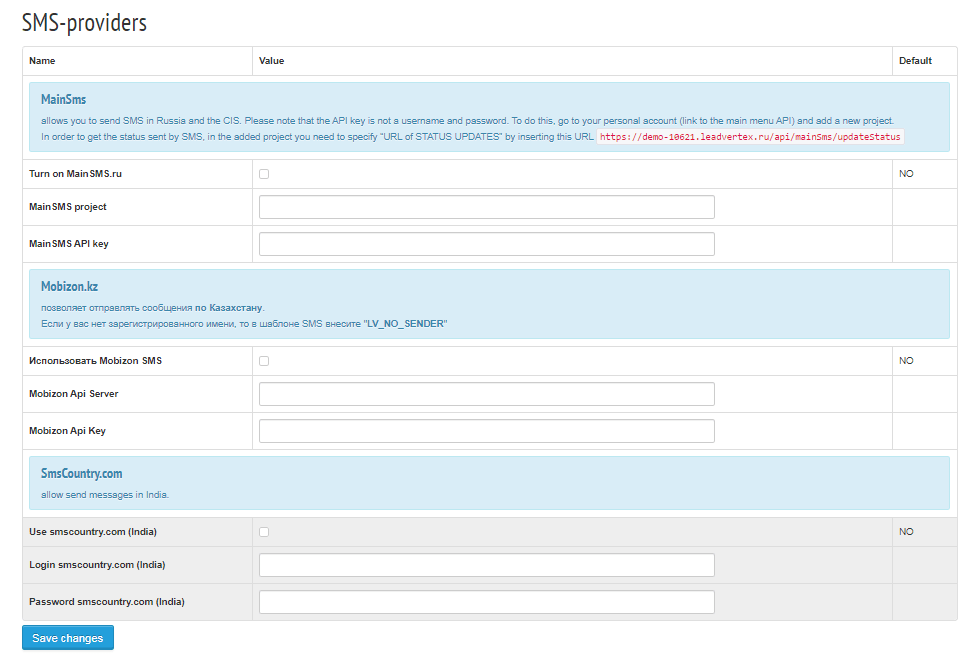 We are currently working with MainSms in Russia and the CIS, Mobizon.kz for Kazakhstan and SmsCountry.com in India.