❗️ DEAR USERS! THIS MODULE IS NOT WORKING AT THE MOMENT. WE APOLOGIZE FOR ANY INCONVENIENCE CAUSED. A FUNCTIONING IS SUPPORTED NOT ONLY LEADVERTEX SPECIALISTS. WE WILL INFORM YOU WHEN THE FUNCTIONING WILL BE RESTORED.
Facebook module
The sense of integration is that orders from Facebook automatically will get to LeadVertex admin access.
---
Setup
Go to the facebook settings page (Settings - modules - facebook) and click on the top right to login via facebook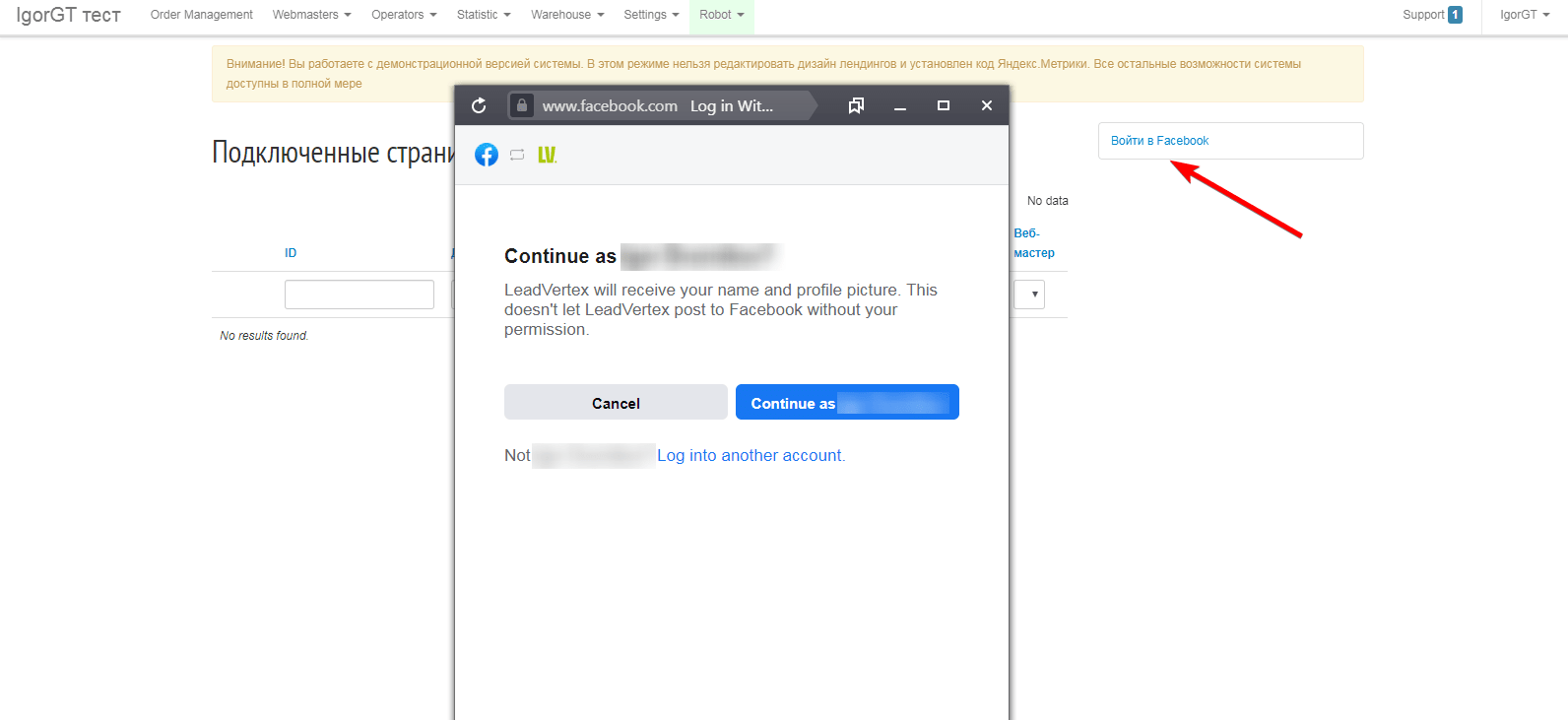 After successful authorization, you will get to a page with a list of your facebook pages and you need to click "Subscribe" button for page you need
After that, you will see a page you subscribed.
Now you need to configure an id fields in the form on facebook. The id fields from facebook must match the id fields in leadvertex (full list of fields can be found here)
Check the correctness of the settings on facebook, settings - tools for publishing - the lead settings
Notice, this functionality isn't very easy to configure, so we recommend you to contact our technical support to help with the setup.