You can set a unique design for you affiliate program
An example of Affiliate Program Design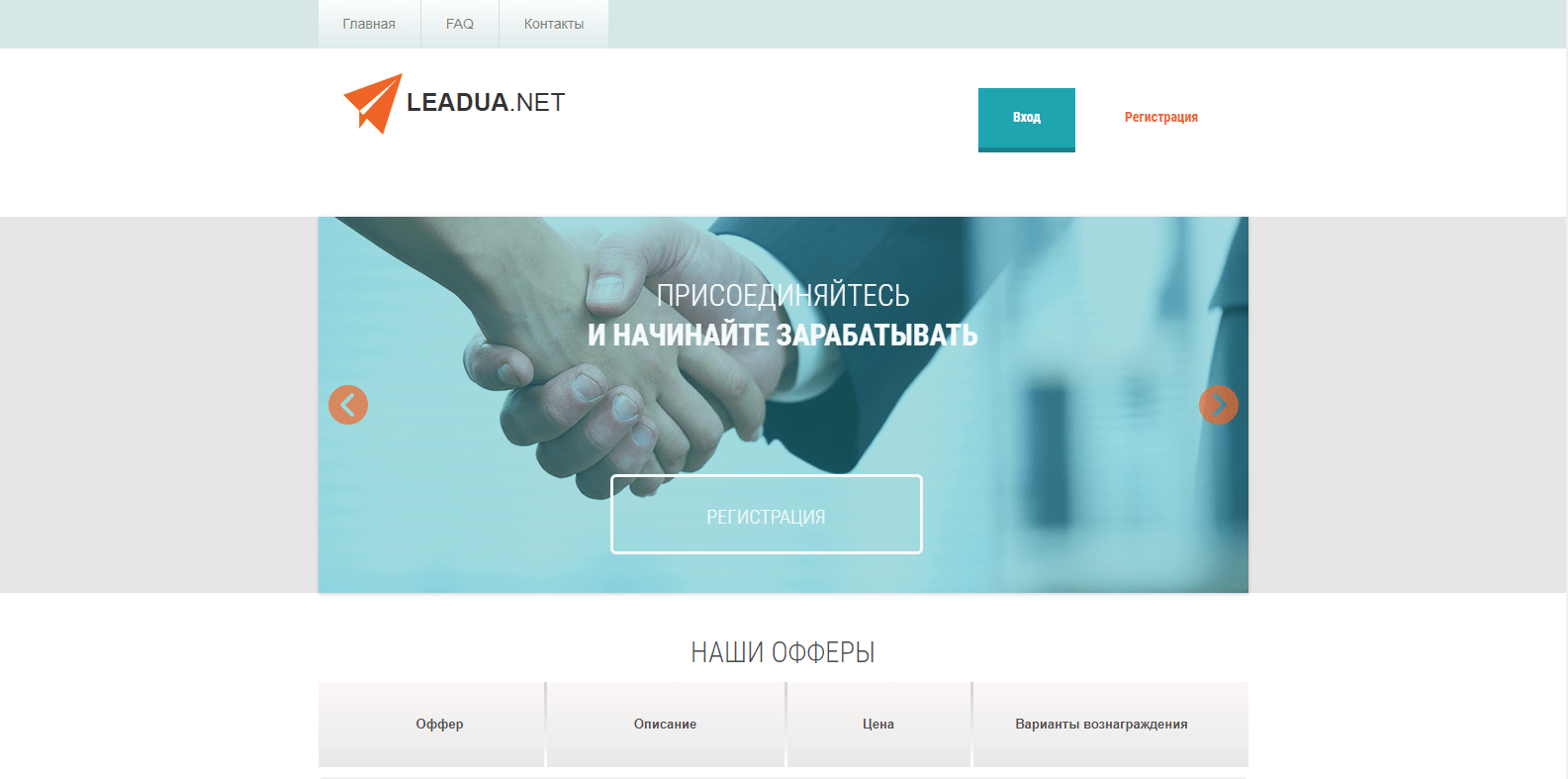 If you want us to make the layout of your software, then you are required to make a layout and contact the support service. The cost of work is estimated by the layout designer according to the layout you provided.
---
Recommendations for Layout Design
When developing a layout, we strongly recommend that you consider the following guidelines. Of course, you can make and "screw" any layout, even without taking into account these recommendations, but in this case the cost of work increases significantly
The menu "Login, Registration" after authorization of the webmaster turns into the items "Tickets, statistics on offers, Balance, Exit". This is a system menu and new items can be added to it. Based on this, keep in mind that after authorization it will be logical to hide the "Login, Registration" buttons and display this menu. We recommend that you keep the same logic for the behavior of these menu items. Ask the designer to register with you as a webmaster, and log into your account several times to see this. Also, it is recommended to display this menu on all pages of your affiliate program.
Do not place the fields of the login and / or registration form on the main or other pages of the site. Technically, this can certainly be done, but it is more expensive and does not guarantee operability after this form after any changes in the system.
The list of offers is a table that is displayed in a single tag. Do not swap columns or add new ones. It is technically also possible to substantially change the table, but it is more expensive and does not guarantee operability after any changes in the system. We recommend simply styling the table (frames, indents, colors, fonts, backgrounds) but not changing the structure.