What is an affiliate program?

It is a mistake to believe that LeadVertex.ru is an affiliate program and you can place your offers here. We do not provide webmasters, do not advertise offers.
The bottom line is that when you register on LeadVertex.ru you get the project (engine) of your affiliate program to independently organize your mini-cpa network. This engine primarily provides you with the site of your affiliate program https://partner-1.leadvertex.info/ This site will display all your offers that you add to LeadVertex.ru. There you can upload photos of offers, a description for webmasters, interest rates. A link to your affiliate program can be obtained by clicking on partner-xxx in your account.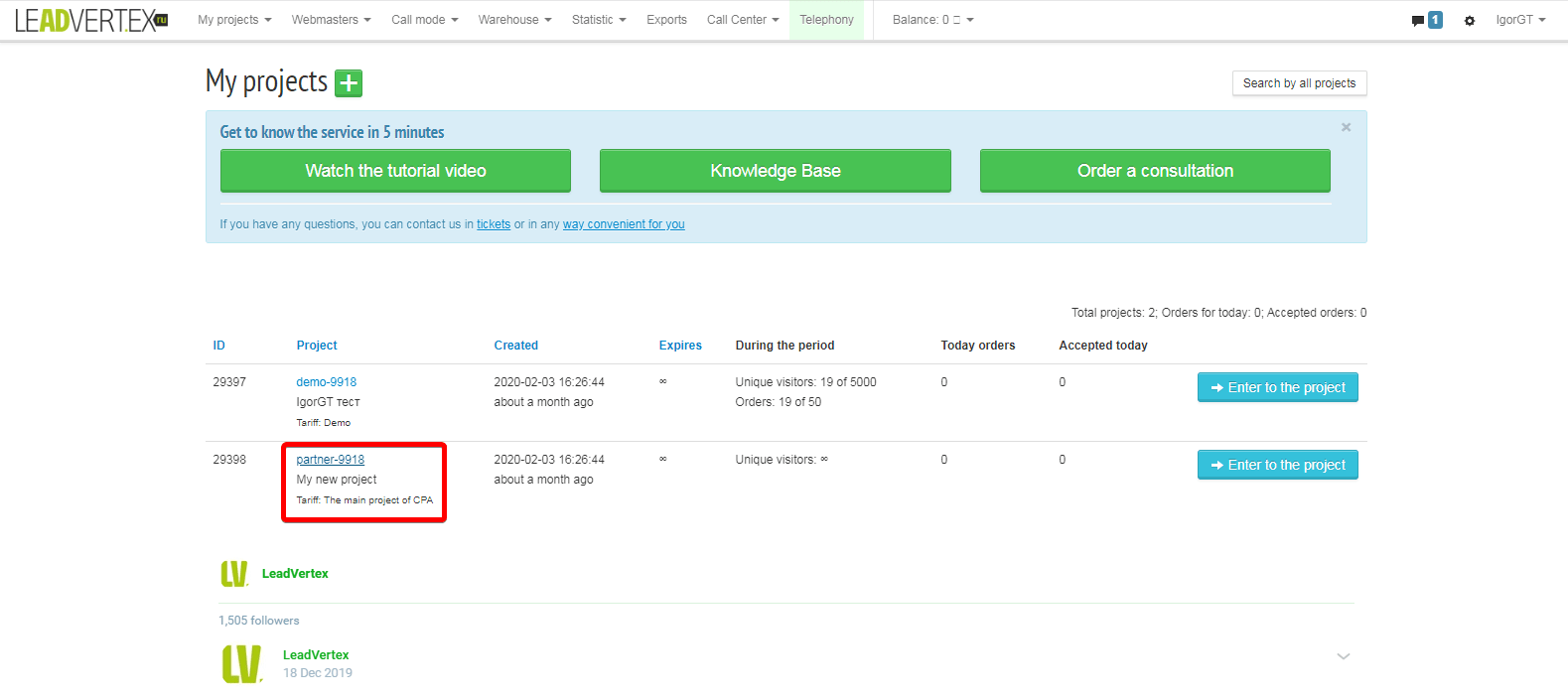 How to invite webmasters
There is a login and registration button on the page of your affiliate program.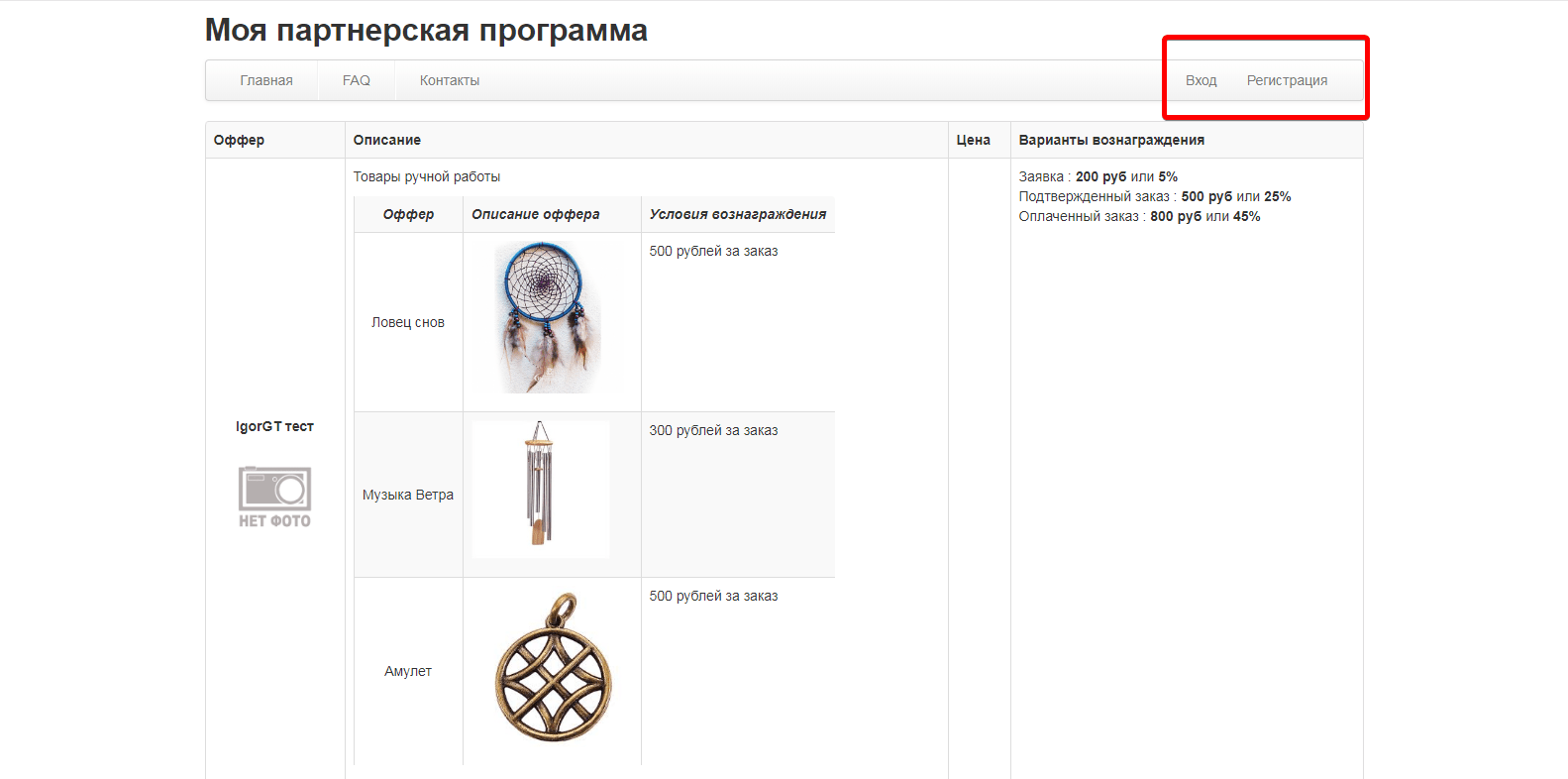 After registration, the webmaster can enter any of your offers, get a link to your landing page and upload to your offer, and applications from this webmaster will begin to arrive in your admin panel. Upon confirmation of the order (or at another event), the webmaster will be charged on his balance.
In addition to registration, you can independently invite webmasters to your affiliate program. Go to your account - on top of the Webmaster - Invite the webmaster - enter his email and he will receive an invitation to his mail. Thus, you can make a private registration (Settings in your account) and check "Registration by invitation only"
---
Affiliate Program Settings
Let's move on to the affiliate program settings. It is displayed on the bottom line. To enter, you need to click Enter into the project.
So you get into the affiliate program settings interface. Upon entering, a page with contacts / applications will immediately open.

This page contains all the applications that webmasters who want to register in your affiliate program will leave if you made the registration private.
The Settings item contains the following functions:
Here you can set the name of your affiliate program, email for sending webmasters, referral percentage for attracting webmasters, the minimum amount for ordering payments, as well as setting up notifications about the creation of new tickets from webmasters or ordered payments.
Webmaster Registration Form Fields
Here you can set the fields that are needed in the webmaster registration form in your affiliate program. For example, you want them to enter a date of birth or passport details.
Here you can ask your affiliate program a beautiful domain. To do this, simply add it to LeadVertex.ru, and also write our records in the dns settings of your domain
ns1.leadvertex.ru
ns2.leadvertex.ru
You can add only two domains.
Sending orders by email allows you to make notifications of new applications for registration in your software to your mail
Configure sms provider (for sending sms messages)